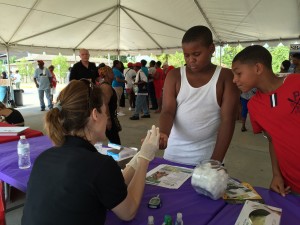 Baptist Community Health Services is open and operational in the newly built Sanchez Center in the Lower 9th Ward.
I got to visit the Sanchez Center on BCHS's first day to see how things were going. Mrs. Carolyn Fountain was diligently working the front desk, welcoming patients. "It's been a good day; a busy day," she told me. "Dr. [Hannah] Pounds has not stopped seeing patients all day." Another patient walked in as we were speaking.
All of the patients served on BCHS's first day in the Sanchez Center were first time visitors and walk-ins. That means the patients seen today did not have a previously established relationship with BCHS. Word is getting out about the new health care provider in the Sanchez Center! The new clinic site provides BCHS with more exposure, and with time, more influence in the community.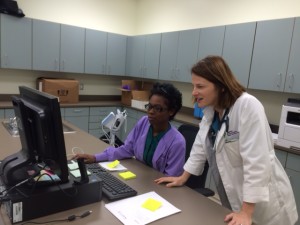 It takes hard work to become part of the fabric of a community. It takes time. A family physician plays an important role and has significant influence in the life of an individual, family and community. BCHS is becoming more of a part of the Lower 9th Ward community as each week passes.
Dr. Pounds was full of enthusiasm as she shared about providing care for some of the teenage boys in the community, as well as working with young ladies who are pregnant. Dr. Pounds is coming alongside and helping these young ladies see the beauty and value of the new life that God has created within them. Our Baptist community has the opportunity to have an impact on the lives of the precious unborn in our city.
BCHS will be providing services from the St. Claude clinic site on Mondays and Fridays and at the new Sanchez Center site on Tuesdays through Thursdays. The Sanchez Center has three exam rooms and a lab room. The St. Claude site has availability for eight exam rooms, along with a lab and procedure room. Our Baptist community has jumped into incarnational medical missions with both feet!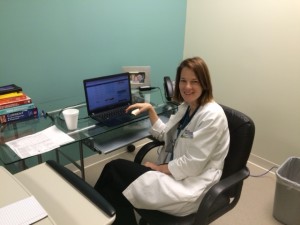 Dr. Pounds expressed how excited she was to provide care for a young lady who revealed that she had recently accepted Christ through the ministry of Baptist Friendship House! BCHS and BFH can achieve wonderful Kingdom impact as they partner together.
BCHS is excited about several possibilities for strategic partnerships. Healthy Start, for example, is also providing services to the community out of the Sanchez Center to those who are pregnant or raising children under the age of two. BCHS is looking forward to receiving referrals from the Healthy Start program and others.
NOBA is very excited about Baptist Community Health Services. This Christ-centered mission presents our Baptist community with a strategic opportunity to become a more influential voice for Kingdom impact in the Greater New Orleans area.
May our Lord continue to establish and increase Baptist Community Health Services as a force for Kingdom impact in the world!
---