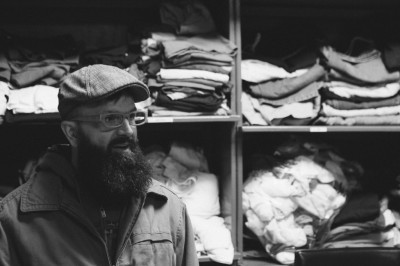 My wife, Teresa, and I just got back from two weeks at Vieux Carre Baptist Church. We were blessed to be allowed to serve with some new friends there and experience the shared life that they live with Jesus.
They seek to live out the life of Christ, allowing Him to live through them and allowing themselves to be transformed into Christ's likeness as they walk
 in service with Him. The Vieux family lives life together in a small apartment over the church. There isn't much space, so they are given much opportunity to live in close community and deal with each other in Christian love and grace.
I barely knew them when
 I arrived, and my wife had never met them. We were not only accepted immediately, but were drawn into their community and fellowship. The love, acceptance, and grace that we received blessed us and caused us to feel we were part of the family. This granted us the freedom to fully serve God with the gifts He has blessed us with.
Perhaps a brief overview of our trip would help show this love in action. We arrived Thursday afternoon. We were shown to our room and were able to meet everyone. We were immediately invited to serve with our brothers and sisters as we prepared for Shower Friday. On Shower Friday, The Vieux gives out 50 tickets for showers for anyone in need.
The 50 people (most of whom are homeless) receive an opportunity for a meal, some clean clothes, and a shower. Emphasis is placed on meeting the people and listening to each person's story. It is not so much about the feeding and clothing as it is about meeting people at their point of need, loving them where they are, and building relationships to help them find a true home for their hearts in Christ Jesus.
This is one way Tom, Sonja, Adam, and the others meet folks and find their needs. It also gives them a place to discover who is truly in need and seeking help verses who is trying to work the system
or is playing a game. In these two weeks,
we have seen people rescued off of the streets and reunited with families. We have also seen people who were pleading for help but turned away because 
they weren't truly wanting to change.
As we watched how Tom listened to people and we listened to the questions he asked,we could hear the discernment that God has given him through his experiences. We heard a heart that listens to God and relies on Jesus to guide him as he discerns how to deal with each situation. Saturday is usually a day of cleaning up from the week, making a grocery/supply run and a day for Tom to put the finishing touches on his sermon for Sunday.
Saturday is also the day the church has to be rearranged from Shower Friday mode back to Sunday service mode. As always, there will be many interruptions throughout the day with people ringing the doorbell in need of something like a glass of water, something to eat, or needing to talk with Tom or Adam. People who come here know they are loved…truly loved.
Sometimes there are people who come to work the system, but the family at the Vieux knows who these are. They tell them to go somewhere else to get what they need, or they ask them to come back on Friday or Sunday. If they return, then perhaps they were serious. Again, there are guidelines for dealing with people, but the love, compassion, and discernment that God gives rules over all.
Sunday morning worship starts at 10:30. The congregation is strongly encouraged to visit with newcomers and fellowship with each other. It is all about building relationships with one another so we can share our relationship with Jesus. The worship and message are Christ-centered, pointing us to kingdom living, missional living, and bringing the love of Christ here as we seek to share His life and love with those we meet everywhere.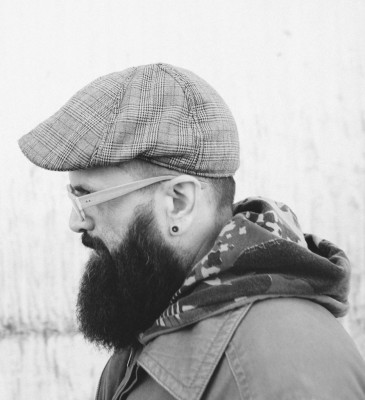 We are not about making our own kingdom, but promoting His and trusting that when we join Him in what He wants to do, we meet Jesus and share His love here and now in a supernatural way that we can never experience apart from a life of service in community with Him.
After church, we get something to eat and prepare for Kaleo mission teams to arrive. This means another rearranging of the sanctuary to switch to mission team mode.
The Kaleo mission teams are primarily youth teams and their chaperons/leaders. The teams are led by Kaleo missionaries who live at the Vieux for the summer and are trained by Tom and the director of Kaleo Missions, Ronnie Davis. The teams are allowed opportunities to serve at several locations. They may go to the New Orleans Mission, the Boys and Girls Club, RUBARB (Rusted Up Beyond All Repair Bikes), or Bethel Colony Rehab and clothes closet. They can operate a Bible club, help on shower day, work at River Haven Thrift Store, or do a make-a-lunch-take-a-lunch day.
At each of these they have the opportunity to serve, but the emphasis is most often on building relationships, sharing the love of Jesus, learning to put others first, loving as Jesus loves, and experiencing Him as they share His love with others. The make-a-lunch-take-a- lunch involves making two lunches, finding someone who hasn't had lunch, and sharing it with them. It is not just sharing food, but sharing life and listening to their story, Again, the emphasis is on relationships.
In the midst of all of this, there is the ongoing ministry to the French Quarter, often involving homeless folks and people who have lost their way. Rather than try to list all that the Vieux does, I will just give an example from Tuesday night. The congregation of the Vieux has a prayer meeting every Tuesday night. It lasts about two hours. They have a list that they pray through, and they also pray about any other concerns that have come up.
There is no singing, no sermon – just 2 hours of hearts open before God, bearing one another's burdens before the Lord. After the prayer service was over, one of the gentlemen, who happens to be homeless, took one 
of the prayer sheets with Him. The next morning he met a young woman who was in need of help, but didn't trust anyone. He was reminded of the prayer sheet in his pocket and told her she could trust him, he was a Christian and had been to a prayer meeting the night before.
When she saw "Vieux Carre Baptist Church" on the sheet, she said she knew she could trust him, because she had done a mission trip at that very church in high school! He called Tom at 7 a.m. to tell him about her and brought her to the church. Tom talked with her and believed she was really ready and truly needed help. He contacted the girl's mother to see if she would have a safe place where she was welcome. He even arranged to take the daughter halfway back and meet the mother. He took the gentleman, the one the girl trusted, with them too. When Tom met the mom, they all had lunch together and talked about forgiveness and restoration. Tom gave some advice on things that would need to happen for change.
While Tom had this going on, Adam and his friend Meg were helping a woman fill out some paperwork she needed done on the computer. The woman didn't know how to use the computer, but had come to trust the Vieux family and knew she could trust them with her information.
While they were doing this, a young man who had come to New Orleans and 
lost everything came to get a ride to the bus station. He had been coming to the Vieux for a while and had asked for help getting back home. Adam and Tom had talked with him to determine not only if there was genuine need, but also if there was someone on the other end to receive him and help him start over. They set up standards he needed to meet before they would feel at peace to help him.
They needed to be sure, and to help him be sure, that going home was what was really best. He met the standards and they helped him get a bus ticket and get started home. Shortly after Tom got back, a guy came to the door and said he 
heard he could get
 help at the Vieux 
and that word on 
the street was that 
he could trust the 
pastor.
He said he 
had just gotten out of jail. I asked him 
when, and he said "Just now!" He still had on the orange jail shoes and all. He asked for some clothes that didn't look like prison clothes and asked if Tom knew where there was any work so he could earn enough money to get home. He had been in jail since Mardi Gras for a DWI. Tom fixed him up with clothes and shoes, told him to come back the next day, and invited him to church and Shower Friday.
A little later, the door rang again and a guy asked Tom if he could give him enough money for a bus ticket. Tom said "Not today, bro. I can smell by the alcohol on your breath that you had money. Come back tomorrow and we will see if we can find a way to help you earn enough to get back home." By this time, it was almost time for Wednesday night Bible study. The Bible study was in Ecclesiastes and was led by John, a member at the Vieux.
Add this on top of coordinating mission teams and arranging transportation and meals for them, and you have an idea of how much real ministry occurs at the Vieux and the dedication and love that the Vieux family pours out as they seek God and serve Him together as a loving community sharing the love of Jesus with one another and the world.
Well, that pretty much sums up my thoughts on the Vieux and the family that lives there. Please pray for them, especially Tom and Sonja as the doctors try to figure out how to help their grandson Elijah. Pray for divine healing as well, for we know we serve an almighty God. Also pray for Sonja as the doctors are examining some issues she has been dealing with. Again, pray for wisdom and trust in our Heavenly Father and for His healing!
---