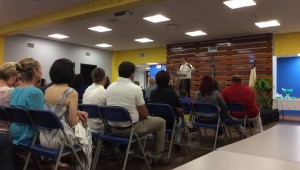 Church revitalizations often get overlooked, but it is a cause of great celebration when a congregation reverses the life cycle. Memorial Baptist Church in Metairie is an example of a church that has returned to vitality from death's door.
Four years ago, Memorial Baptist almost had to shut its doors and pull out of the New Orleans Baptist Association. It was hemorrhaging members almost as quickly as its school was students. Poor decision-making and discord were killing the church and its ministries.
Memorial's core membership had been depleted to the point that the church could no longer cover its operating expenses. Not wanting to see its property sold off, a remnant of members had considered merging with other churches. In desperation, Memorial contacted NOBA.
NOBA connected Memorial with First Baptist New Orleans. This sister church sent one of its members, Dan Pritchett, a seminary student and Sunday school teacher, to initially provide six weeks of pulpit supply. That six-week term was extended, and within 14 weeks the church's vital signs began to stabilize. Memorial was able to resume paying its bills. Soon thereafter, the church began to believe that its light would not be extinguished. It called Dan Pritchett to be its full-time pastor.
Reflecting on the past few years, Pastor Dan Pritchett says, "When I was sent out from FBNO in 2011 to provide pulpit supply, Memorial was a mess. The past four years have been filled with triumphs and tribulations, but I am happy to say that God has done an amazing work in our church for His glory. When I first arrived, we were lucky if we had forty people on a Sunday morning. Now we have over 100 people in regular attendance."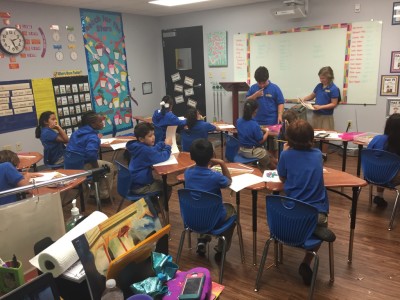 After making a leadership change by bringing on Jerry Riggs as principal, Memorial Baptist ELC and School are healthier than they've been in decades. Their summer camp brought in over 300 kids this year. Many of those kids came to Memorial's VBS where several made professions of faith.

"Regardless of the numbers, the best part of being at Memorial is that the Spirit of God is here again," according to Pastor Pritchett. " People feel loved and accepted. They know that we exist because of the cross of Christ.
This month Memorial Baptist completed a $750,000 renovation to their Education Building.  It will be dedicated to the Lord on Wednesday, September 16 at 7 p.m.
Memorial invites all NOBA pastors and their wives to this special event to celebrate the Lord's faithfulness and grace to all churches that will call upon Him.
"I want to personally thank NOBA for its sensitivity to God's direction and leadership four years ago," says Pastor Pritchett.  "Without NOBA's influence, I would not be where I am today."
---