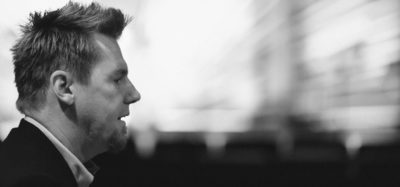 Mourning the violence this week feeling somewhat helpless in response, I attended Harbor Community Church this past Sunday.  Pastor James Welch delivered a powerful sermon exhorting the white community to seek a new understanding of recent events and to act in solidarity with our brothers and sisters of racial minorities, who undergo both subtle and violent persecutions based on race that white people can only vicariously understand.  Pastor Welch's experiences helped me to see, in a new light, what is far too often avoided to escape the tension of difficult conversation.  I want to share Pastor Welch's message, that it might move you, too, to a place of mourning and action, as well as hope in the justice and comfort of God:
Pastor Welch said that the dominant culture in America doesn't understand the discrimination that African-Americans face on a daily basis. He recognized this disparity growing up poor in Hayti, Missouri.
He was raised in a one-room apartment above a lawn mower repair shop in the poorest community in Missouri.  His mother was 14 years of age and his father was 17 when he was conceived.  His maternal grandmother, who had 6 children fathered by 5 different men, lived in a public housing project, and his paternal grandfather, a sharecropper, lived in a cinder-block structure that had once been the farm's weigh station.
The schools Welch attended, the sports teams on which he played, and the friends of his youth were overwhelmingly African-American.  During his formative years, he recognized that, despite his socioeconomic similarity with his friends and classmates, his experience was quite different.  He was privileged in many ways, while his African-American friends were treated with suspicion, vilified, and short-changed with respect to almost every opportunity because of their race:
His African-American friends were tailed when they entered a convenience store or shopping area; he wasn't.
His African-American friends were called every imaginable racial slur when they played other teams, while the worst he was called was a name meant to besmirch him as a lover of their race.
His African-American friends were routinely stopped by the police and arrested for the slightest infraction; he was never stopped or cited despite his 'misdemeanoring' youth.
Many of his deserving African-American friends were passed over for positions of leadership or special recognition, while less qualified white classmates were often chosen or selected.
Citing the wealth gap, health disparities, education gap, incidents of poverty, and incarceration rates, he stated "racial inequality cannot be denied."
Grieving the recent killings of Alton Sterling and Philando Castille at the hands of police officers, and the killing of Dallas police officers Lorne Ahrens, Michael Krol, Michael Smith, Brent Thompson, and Patrick Zamarripa, he read the following scripture:
"I appeal to you, brothers, by the name of our Lord Jesus Christ, that all of you agree, and that there be no divisions among you, but that you be unified in the same mind…" 1 Cor. 1.10

"…[I]n humility count others as more significant than yourselves. Let each of you look not only to his own interests, but also to the interests of others" Phil. 2.3-4
He exhorted the congregation to take the following first steps toward racial reconciliation, and I would encourage you toward the same:
1) Read: These are complex issues. If you have not wrestled with the disparities within the black community or the dangers confronted by law enforcement, then today is not the day to add your two cents. If you are open to learn, then do some reading. Purchase a copy of White Like Me by Tim Wise. If you think yourself a conservative, take time to read conservative Christian scholars on race issues. Read Dr. Mika Edmondson's thoughts on the Black Lives Matters http://bit.ly/29rirqK and Dr. Russell Moore's thoughts on shootings and racial justice http://bit.ly/29lEfnv. You will discover the complexities of these issues. Take time to understand that our nation has some amazing police officers. Think back to September 11, 2001. Officers representing 10 different agencies died as a direct result of terrorist attacks. Many of those men and women gave their lives saving others. View their photos here http://bit.ly/29mKLPd and be thankful for brave men and women who serve well. After reading, I recommend that you take time to listen.
2) Listen: Once you have spent some time reading, you should have vulnerable conversations with real life people (not social media). Take time to meet with and listen to individual members of the black community. Take time to meet with and listen to those serving in law enforcement. It is important to meet with people in person and experience their humanity. Seek to understand their hopes and fears. Resist the urge to spout statistics and political rhetoric. Listen and learn.
If you genuinely desire understanding, then actively listen.  Ask the Lord to still the cultural biases in which you were raised, along with the conventional wisdom of that particular paradigm, and listen.  Hear the other.  Hear how they experience life.  Hear their reality.
3) Pray: Start by praying for the families of those who have been killed. We know the names of the two black men who were killed in Baton Rouge and the Twin Cities. Say their names: Alton Sterling and Philander Castille. They were image bearers of God. Pray for God to comfort their families and their communities. The police officers killed in Dallas were Lorne Ahrens, Michael Krol, Michael Smith, Brent Thompson, and Patrick Zamarripa. Say their names out loud. Pray for peace to wrap around their families. Process this fact: these dead were all created in the image of God and each one had families. Let their humanity sink in as you pray.
4) Weep: The tragic loss of life has become all too common. We've become desensitized to death. We've become cold, bitter, and callused. We need to be awakened. These are human beings who are dying. This is not a video game or movie. This is real life. These men and women must be more than hashtags and viral videos. They are husbands, fathers, sons, uncles, and cousins. Regardless of a rap sheet or Office of Police Conduct file the slain were human beings. If we lose our ability to mourn death, we lose our humanity.
5) Influence: If the killing of black men bothers you, and if the killing of police officers bothers you, then speak out.  Speak in a civil manner. Now is not the time to be silent. Seek justice and not revenge. You can grieve for all the slain, both the ones killed by police and the police who were killed. The two are not mutually exclusive. In your grief, stand for justice and against the taking of human life. Unity of voices can impact the status quo.
Will you use your influence for good? Take a step in the direction of justice and make a change.
You can make a personal commitment to making the world a better place. The world is full of injustices. The injustices will not be removed in a day or a week. But justice will spread with every bit of good research, conversation, prayer, mourning, love, and action.
As congregates departed Harbor's sanctuary this past Sunday, Welch handed out a personal letter that ended with the following quotation from Dr. Martin Luther King, Jr.:
"I have almost reached the regrettable conclusion that the Negro's great stumbling block in his stride toward freedom is not the White Citizen's Counciler or the Ku Klux Klanner, but the white moderate, who is more devoted to "order" than to justice; who prefers a negative peace which is the absence of tension to a positive peace which is the presence of justice; who constantly says: 'I agree with you in the goal you seek, but I cannot agree with your methods of direct action"; who paternalistically believes he can set the timetable for another man's freedom; who lives by a mythical concept of time and who constantly advises the Negro to wait for a 'more convenient season.'"
Read, listen, pray, weep, and influence are good first steps toward both understanding the reality racial inequality and changing the status quo.
---