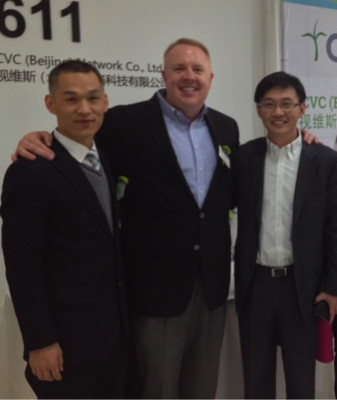 The New Orleans Baptist Association (NOBA) is pleased to announce that the Reverend Shawn Powers has accepted the post of CEO of Baptist Community Health Services (BCHS). BCHS is the New Orleans based medical mission that was launched post-Katrina by the churches of NOBA and the North American Mission Board.
Powers said that under his leadership BCHS will, "demonstrate powerfully the love and compassion of Christ through the proclamation of the Word and the delivery of primary medical care to those in our missional reach. BCHS is in the Lower Ninth Ward today and we've plans to expand our footprint in the coming days to other ministry sites that both need an evangelical witness and are in medically underserved communities. With the Great Physician as our Guide, with great love and competency, our goal is to change lives and save lives, in the temporal sense as well as in the eternal. As medical missionary points on the map of New Orleans, we want to cooperate in new Christ-centric ways with local SBC churches for the glory of God."
Fred Luter, Jr., Pastor of the 8,400-member Franklin Avenue Baptist Church in New Orleans, is a member of the Board of Directors of BCHS. About this ministry, Luter says, "In the aftermath of Katrina, there was no medical service of any kind in the Lower Ninth Ward. In fact, there was no gas station, no grocery store, no pharmacy, no police station or fire station. But many of the residents returned following the flood because the Lower 9 was their home. Looking down on them from tall tour buses, most of those who ventured into the Lower 9 after the flood simply passed by the residents as they struggled to cobble back their lives. But not our Baptist community; we went to our neighbors in the Lower 9 and opened Baptist Community Health Services when the community was at its lowest point. Our local Baptist community has invested in underserved communities of New Orleans because we love our neighbors and we love Jesus, too. After all, Jesus came for me and to me when I was lost and without hope, and he has given me eternal life, a present purpose, and a future hope. This is what our local churches are doing through BCHS"
According to Luter, a former President of the Southern Baptist Convention, "When the Church seeks to share the gospel in a place of great need, then its witness has a greater ring of truth when it is accompanied by mighty deeds of love and compassion. BCHS is an important part of the evangelical expression of our local churches in greater New Orleans."
Mike Flores, the Chairman of the BCHS Board, says, "God has shown favor on our cooperative efforts through BCHS, and we count it a high blessing to have Shawn Powers join BCHS as CEO. He brings a great depth of financial, managerial, and ministerial experience to BCHS. Much of his work life has involved business as ministry. The missiology of BCHS has a sure heading with Shawn Powers at the helm."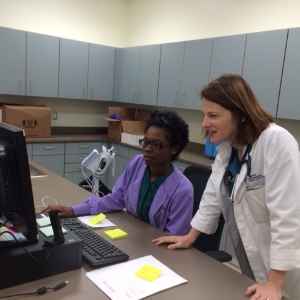 BCHS offers primary medical care for all phases of life, including pre-natal, pediatrics, family medicine, internal medicine and behavioral health. Powers says, "Many of our patients have multiple serious health needs, so we are honored to build a relationship with them that more and more looks like a medical home. In relationship, we then have opportunity to show and tell the good news of Christ."
Powers is no stranger to our NOLA community as he was instrumental in the events and decisions that resulted in the creation of BCHS. Between 2006 and 2012, Powers served as a primary liaison between the North American Mission Board and our faith community in New Orleans. During that period, he spent on average one week per month assisting strategic community rebuild initiatives, including the initial BCHS vision casting summit and the BCHS Holy Cross site selection and property acquisition in the Lower Ninth Ward. During those years, Powers also functionally served as CFO over millions in grant dollars invested by Southern Baptists into New Orleans post-Katrina.
Prior to joining BCHS, Powers lived with his family and worked in Beijing, China. While in China, Powers was Executive Pastor of the 3,000 person Beijing International Christian Fellowship, Vice President of a mainland PRC Chinese digital media company, CEO of a China-based management, training and consultancy company, and a Board member of Beijing's only legal Christian International School. While in China, Powers also partnered with IMB personnel in matters of church planting and strengthening.
Among his various responsibilities in China, Powers also worked with Chinese government agencies and foreign embassies. "Connecting with government was indeed a special privilege. China is officially atheist, so our engagement with the Chinese government was viewed as strategic." Additionally, Powers provided leadership to the China International Fellowship, a network of 40 international churches in China; the Global Leadership Summit Beijing, a global ministry of Willow Creek Church; and the annual Christmas Story of the Haidian Three-Self Christian Church, an evangelical state-sponsored church in Beijing's University District that often has 7,000 in Sunday attendance.
While in Asia, Powers also gained the distinction of serving as a humanitarian advisor to the North Korean government, principally the DPRK's Science and Technology Bureau. "As God allowed us success in one relationship with government in China, He opened a new door with the North Korean government." Powers was hosted by the DPRK government in the North Korean Capital last May and has since hosted members of the North Korean government's Medical University in Beijing. Powers remains part of an ongoing effort to build Pyongyang's first Children's Cerebral Palsy Rehabilitation Facility, which is now under construction and adjacent to the capital's existing Children's Hospital.
Powers will continue to serve as an advisor to ministries seeking to enter China. Additionally he will continue service as a Board member on a China focused NGO.
Powers served more than a decade with the North American Mission Board of the Southern Baptist Convention as an Associate Vice President, Regional Leader and Senior Finance Consultant. He has been a church planter, counselor to many SBC pastors, and has served on the staff at The Church at Brook Hills, among other churches.
Powers received his master's degree from Beeson Divinity School, Samford University and his undergraduate degree in Business from Hardin-Simmons University. He began his career with Banc of America Investments before joining NAMB. As an advisor to more than 1,000 non-profits and churches, Powers has sought to use his gifts and expertise to strengthen Christian organizations in their mission through strategic planning, financial consultation, public relations and leadership development.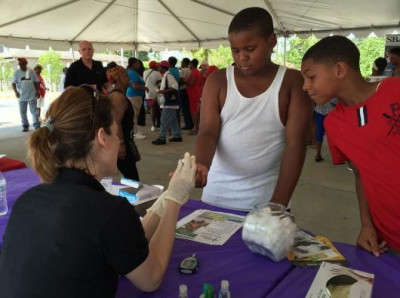 Powers stated while in China he led his staff team through a study of Jerimiah 29:7, "But seek the welfare of the city where I have sent you into exile, and pray to the Lord on its behalf, for in its welfare you will find your welfare." That passage shaped the missiology he plans to bring as CEO to BCHS. He added, "Whether you are in Beijing, Madrid, Nairobi or New Orleans, the mission is the same, reach the city! Every soul is infinitely valuable regardless of location or context. Every day at BCHS we minister to people who think they are coming to us primarily for a physical need, but in their connection with us, prayerfully they discover their ultimate need, Jesus."
Powers went on to say, "In 2016, BCHS will partner with local SBC churches in New Orleans to conduct medical mission outreaches. We don't have to go to Africa or Asia to do medical missions; we are doing it now in our own neighborhoods. America is becoming a post-Christian environment. The Church in New Orleans is rising up to engage culture in new ways, like with Baptist Community Health Services. BCHS is SBC and by partnering with our SBC family, we are a missional extension of the local church, a disciple-making tool in her toolbox. Our goal is to help strengthen the witness of our churches by leveraging BCHS' unique context as medical missionaries."
To learn more about how you or your church can join Baptist Community Health's mission as a volunteer, short-term mission team or staff member, contact Powers at spowers@bchsnola.org.
---