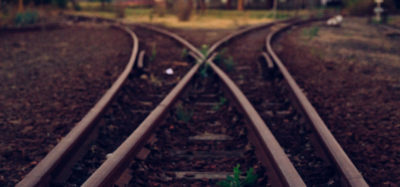 The call to unity resonated with Southern Baptist Convention ("SBC") messengers who convened in St. Louis earlier this summer.  Significant action toward racial reconciliation was taken with overwhelming support.
The presidential election went to a second ballot between two candidates who represented different views, styles, and emphases within the SBC.
The second ballot ended in a virtual dead heat, indicating the equipoise between these two groups within our Convention.  Then something quite extraordinary happened: for the sake of unity, one of the candidates withdrew conceding the election to the other.
This act sparked surprise, relief, gladness, and even celebration.  We witnessed an act of grace motivated by a desire for unity.
Grace and unity go together, and Scripture points us in the same direction:
"May the God of steadfastness and encouragement grant you to live in harmony with one another, in accordance with Jesus Christ, so that together you may with one voice glorify the God and Father of our Lord Jesus Christ" (Rom. 15:5-6, NRSV).
God has shown favor on our Baptist community in New Orleans where men and women of all cultures worship and serve God in unity.  The racial composition of our association is evenly balanced.  Although pastors here don't identify as being non-Reformed or Reformed, both comprise our association.
Because unity is highly valued among our churches, we are troubled by the critical editorials in our state Baptist paper against SBC agency heads David Platt and Russell Moore. This combative tenor is not new in our state. Within the past few years, Louisiana College was often in the news with stories about professors who were 'let go' because they were Reformed-leaning.
A few in our state have developed a reputation for being inhospitable toward Reformed pastors, professors, and denominational leaders, with assertions that they are prepared to split our Convention over this issue.
Do we want our Convention split in two? Do we want to continue to read editorials in our state Baptist paper critical of SBC agency presidents?  Do we want unity or division?
Leaders lead.  What kind of qualities do we want our leaders to demonstrate?
A similar question concerned the late Dr. Landrum P. Leavell, II.  As President of the New Orleans Baptist Theological Seminary, he prayed that their graduates would be characterized by certain qualities.  He spelled out those qualities in a chapel message, Musings Along LA-1 and I-10, published in a collection of chapel sermons, Professors Can Preach.
As we reflect on the qualities that we expect in our leaders, Dr. Leavell's admonitions are as apropos today as they were 30 years ago. He described the kind of leaders we want. Therefore, we quote at length and in italics this splendid Baptist statesman.
First of all, I pray that our graduates will be people persons. That's pretty simple. I'm just saying those who graduate should be people who love people. Some of you don't. I have observed it… If you're interested in people,…you're at least going to be friendly.

A genuine love for people can be spotted instantaneously and sham can be discerned just as rapidly.

There's another characteristic.  I pray we'll graduate peaceable people…I'm here to tell you today, up front, that the viability and the future usefulness of the Southern Baptist Convention is going to rest upon people who are peaceable, peace-making people (emphasis added).

Peace depends on every human being, under God, having a little bit of his own elbow room.  If you try to put me in a straight-jacket and make me believe what somebody else believes, simply because they believe it, or make me say it the way they say it simply because that's the way its been said by others, you're going to have trouble with me.  I wasn't built that way!  You're going to have to give me a little room.

By the same token, if I expect you to give me a little space, I'm going to have to give you a little.  There may have been injustices on one side or the other in the Southern Baptist Convention, but we're not going to solve the problem by doing the same thing to another group that the first group says was done to them.  That's where we are folks, and we may live to see the whole thing fragmented simply because there are not any peaceable people who are willing to live their lives, under God, and let other people have that same privilege.
We want leaders who love people, who are friendly. We don't want leaders who only want Southern Baptists of a certain type in leadership, professorships, and pastorates.
We also want peace-making leaders who give elbow room to fellow believers and to sister churches.  We don't want leaders whose metrics for participation is conformity to a certain view.
Dr. Leavell's advice is spot on today.  The viability and future usefulness of the SBC, as well as our work in Louisiana, will rest on people who are peaceable.  Our focus needs to be on enlarging the kingdom not contracting it.  We need peacemakers not combatants.
We are a diverse community united by faith, practice, and mission. There are differences among us, but we can worship and work in harmony with one another. We want leaders who lead with grace toward unity.
What kind of graduates do we want to turn out—people persons, peaceable persons, then positive persons. 

Have you ever noticed the number of people who have what we could call "buzzard religion?"  Let me explain that to you. You've seen them, always soaring around, just looking for something dead and stinking…Always looking for something negative and off-beat and always quick to repeat it to the widest possible audience.
We want positive leaders who promote and encourage all of our churches, agencies, and missions.  Constant criticism is destructive—it discourages the faithful, depresses support for our work, and turns people off and ultimately away.
We tire of "buzzard" politics and editorials directed against our agency presidents.  We want them stopped.
We want unity and cooperation not division and discord.  We want leaders who love people and are friendly, leaders who are peacemakers not combatants, and leaders who are positive not negative and critical.
Let nothing hinder, separate, or come between us.
Wherever we are, in every place, hour,
and time of day,
let us continually, truly, and humbly hold in
our heart and love
the Most High, Trinity and Unity, Father, Son and
Holy Spirit.
Jack Hunter, Executive Director, New Orleans Baptist Association
Fred Luter, Pastor, Franklin Avenue Baptist Church
David Crosby, Pastor, First Baptist Church of New Orleans
Mike Miller, Pastor, First Baptist Church of Kenner
Geovanny Gomez, Pastor, La Viña Spanish Baptist Church
Page Brooks, Pastor, Canal Street Church
Chad Gilbert, Pastor, Edgewater Baptist Church
Larry Johnson, Pastor, Crossroads Community Church
---